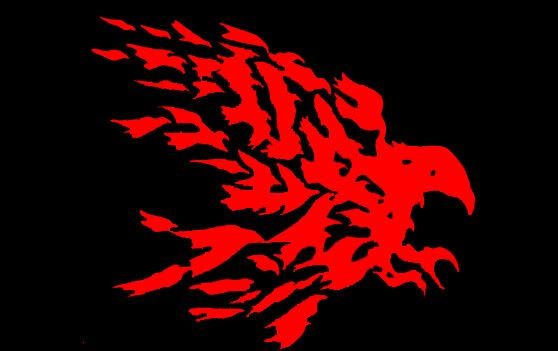 The sky's very clear today.
Flawlessly blue.
And so terribly false.
I look away.
Seething temper churns into something more
Wishing to strike against this illusion
To smear indelibly over its mockery
Or even better, to claw open a hole
Restless, unrelenting irritation rises up.
I couldn't help thinking about it,
It ought not to matter.
It does anyway. I glare at the sky.
But then
Before my eyes a rainbow forms.
A rainbow that was undeniably black.
Murder of darkness streaking out across the sky
Each one a droplet from a storm.
Mesmerized, I smiled.


PS. A feeling from a time when I feel rather rage-y at the world. (I've since moved on to being melancholic XD;)
PPS. I PS'd a tattoo for this header. if I wanted to get a tattoo... i think this would be it.
PPPS. 'murder of crows' would have to be one of my favourite phrases of all time =d